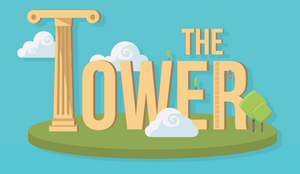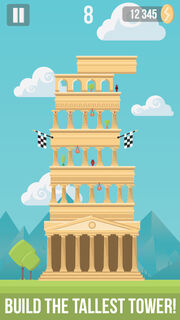 The Tower is a series of smartphone games by Ketchapp. The gameplay consists in stacking floors to build the highest tower possible. The gameplay is the same as the abstract (therefore non-fictional) game Stack by Ketchapp, to which The Tower can be considered a spiritual successor.
The original The Tower was released for iOS and Android on August 21, 2014.
A second version, called The Tower Assassin's Creed was released for iOS and Android on November 1, 2017, to celebrate the tenth year anniversary of the Assassin's Creed franchise. In this version characters from Assassin's Creed are seen climbing the tower as the player builds it, and at the end they perform a leap of faith from the top.
Links to other series