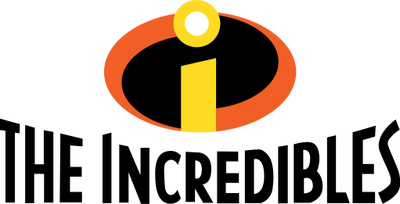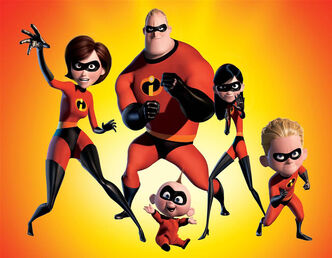 The Incredibles is a series by Pixar and Disney.
Cinema
The Incredibles (October 27th 2004).
The Incredibles 2 (2018).
Shorts
Jack-Jack Attack (March 15 2005).
Video Games
The Incredibles (2004) for Mobile phones, OS X, Microsoft Windows, GameCube, PlayStation 2, Xbox and Game Boy Advance.
The Incredibles:Rise of the Underminer (24 October 2005) for PlayStation 2, Nintendo GameCube, Xbox, Game Boy Advance, Nintendo DS, Microsoft Windows, Mac OS X.
The Incredibles: When Danger Calls (3 November 2004) for Microsoft Windows, Mac OS X.
Links to other series
| Direction | Series | Date | Description | Type |
| --- | --- | --- | --- | --- |
| | Toy Story | | The Pizza Planet Truck appears in The Incredibles. | 1 |
| | LittleBigPlanet | | Outfits based on The Incredibles characters are downloadable in LittleBigPlanet. | 2 |
| | Disney Infinity | | characters from The Incredibles are characters in Disney Infinity. | 1 |
| | Lego Minifigures | | The Disney series of Lego Minifigures includes Mr. Incredible and Syndrome. | 1 |
| | Crossy Road | | Disney Crossy Road has The Incredibles characters. | 1 |
| | Disney Heroes: Battle Mode | | Disney Heroes: Battle Mode features characters from The Incredibles. | 1 |