This page explains in detail the interactions between the Strong Bad series and the Zelda series.
Note that Zelda references in Strong Bad Email are only included in Homestar Runner X Zelda
Strong Bad's Cool Game for Attractive People - Episode 5: 8-Bit Is Enough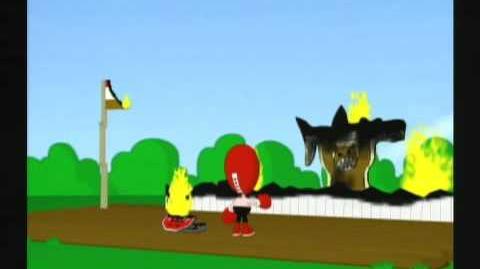 20081215 December 15, 2008

In the fifth episode of the game, Homestar Runner gets sucked into a videogame, and then pups up to Strong Bad as a helper. In doing so the first time, he tells "Hey, listen!" in the same way Navi does in The Legend of Zelda: Ocarina of Time. The scene specifically parodies how Navi interrupts the game to speak to the player is found irritating by many players.
License
Telltale Games, that created Strong Bad's Cool Game for Attractive People didn't hold any right over Nintendo's Zelda, but they only included a minor reference to the game.