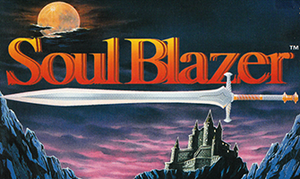 For detailed information about this series, see: Soul Blazer at Wikipedia.
Soul Blazer
is a video game by Enix (now Square Enix),Soul Blazer was released on January 31 1992 in Japan, on November 27, 1992 in North America, and on January 27, 1994 in Europe.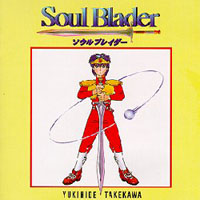 The story set The Master sends one of his heavenly divine companions in the form of a human warrior to the Freil Empire, where the evil spirit Deathtoll has destroyed all villages and incarcerated the souls of all living creatures in his monster lairs, leaving the world empty. The warrior must defeat the monsters and liberate the inhabitants from the lairs, gradually repopulating the kingdom.
Links to other series
| Direction | Series | Date | Description | Type |
| --- | --- | --- | --- | --- |
| | ActRaiser | | Soul Blazer is a spiritual successor to ActRaiser. | 3 |
| | Zelda | | Soul Blazer is ispired by The Legend of Zelda: A Link to the Past. | 3 |
| | Illusion of Gaia | | Metal Mantis and Turbo the Dog from Soul Blazer appear in Illusion of Gaia. | 1 |
| | Robotrek | | Turbo the Dog from Soul Blazer appears in Robotrek. | 1 |
| | Terranigma | | Turbo the Dog from Soul Blazer appears in Terranigma. | 1 |