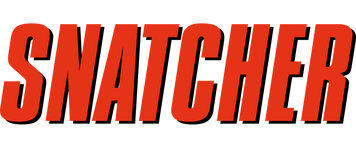 For detailed information about this series, see: Snatcher on Wikipedia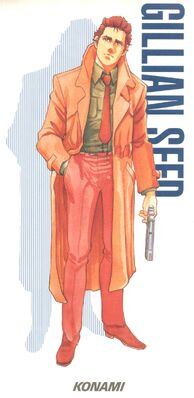 Snatcher is a graphical adventure game series created by Konami.
Video Games
Snatcher (November 26, 1988). NEC PC-8801 and MSX2.

Snatcher CD-ROMantic (October 23, 1992). An enhanced remake of the original which includes, among other things, voice acting and the final Act 3 which finishes the game's story. This was later ported to Sega CD (only for North America, and with a few additions of its own), PlayStation and Sega Saturn.
Snatcher Pilot Disk (August 7, 1992). A demo version of the PC-Engine port containing a playable preview, teaser trailer, character and setting database and other supplemental material.

SD Snatcher (April 27, 1990). MSX2. An RPG retelling of the same story.
Radio
SDATCHER. A seven episode radio drama originally airing for free in Hideo Kojima's online podcast. Received a CD release in December 14, 2011.
Links to other series
| Direction | Series | Date | Description | Type |
| --- | --- | --- | --- | --- |
| | Metal Gear | | A Metal Gear called Mk. II makes an appearance in Snatcher, and it later returns in Metal Gear Solid 4, while the Snatchers appear as enemies in the DLC mission Jamais Vu from Metal Gear Solid V: Ground Zeroes. There also are other references between the two series. | 1 |
| | Star Wars | | A person dressed like Yoda from Star Wars can be seen at "The Outer Heaven Show Pub" in the original versions of Snatcher. | 2 |
| | Kamen Rider | | A person dressed like Kamen Rider can be seen at "The Outer Heaven Show Pub" in the original versions of Snatcher. | 2 |
| | Planet of the Apes | | A person dressed like Cornelius from Planet of the Apes can be seen at "The Outer Heaven Show Pub" in the original versions of Snatcher. | 2 |
| | Alien | | A person dressed like a Xenomorph from Alien can be seen at "The Outer Heaven Show Pub" in the original versions of Snatcher. | 2 |
| | Hai no Majutsushi | | A Snatcher is a playable character in Hai no Majutsushi. | 1 |
| | Contra | | People dresed like Bill and Lance can be seen in "The Outer Heaven Show Pub" in the Sega CD version of Snatcher, Stage 3 in Contra III: The Alien Wars (Neo Kobe Steel Factory) is set in Neo Kobe, the setting of Snatcher, and feature Snatcher-looking androids as end bosses. | 1 |
| | Guyver | | A person dressed like Guyver can be seen at "The Outer Heaven Show Pub" in the PC-Engine port of Snatcher. | 2 |
| | Castlevania | | People dressed like Simon Belmont and Dracula can be seen in "The Outer Heaven Show Pub" in the Sega CD and later ports of Snatcher, and at one point the main character makes a comment about the gameplay in the first Castlevania. | 2 |
| | Rocket Knight | | A person dressed like Sparkster can be seen at "The Outer Heaven Show Pub" in the Sega CD port of Snatcher, and the main characters briefly discuss the Rocket Knight series. | 2 |
| | Lethal Enforcers | | A person dressed like Mr. Ueda from Lethal Enforcers can be seen at "The Outer Heaven Show Pub" in the Sega CD and later ports of Snatcher, and the main characters discuss the controversy surrounding the game. | 2 |
| | Ganbare Goemon | | A person dressed like Goemon can be seen in "The Outer Heaven Show Pub" in the Sega CD and later ports of Snatcher, and the main characters discusses the Ganbare Goemon series. Gillian Seed makes a cameo in Ganbare Goemon 2: Kiteretsu Shōgun Magginesu. | 1 |
| | Policenauts | | Random and Napoleon from Snatcher make a cameo appearance in Policenauts. There are other minor references to the series. | 1 |
| | Neo Kobe 2045 Speed King | | Neo Kobe 2045 Speed King is set in Neo Kobe, the setting of Snatcher. | 1 |
| | Twinbee | | People dressed like Light and Pastel from Twinbee can be seen at "The Outer Heaven Show Pub" in the PlayStation/Saturn port of Snatcher. | 2 |
| | Power Pros | | A person dressed like Power Pro-kun can be seen at "The Outer Heaven Show Pub" in the PlayStation/Saturn port of Snatcher. | 2 |
| | Salamander | | A person dressed like Brain Golem from Salamander can be seen at "The Outer Heaven Show Pub" in the PlayStation/Saturn port of Snatcher. | 2 |
| | Jikkyō Power Pro Wrestling | | A Snatcher is a selectable character in Jikkyō Power Pro Wrestling '96: Max Voltage under the name "Mister Snatcher". | 1 |
| | Beatmania | | The theme "Snatcher -Dual Vacuum Mix-" from Beatmania Append ClubMIX is from Snatcher. | 3 |
| | Fallout | | One can find a dead man named Gibson in Fallout 3, found decapitated and in the same pose as the Snatcher character Jean Jack Gibson. The body holds a note stating "Search the House!", another nod to Snatcher. | 3 |