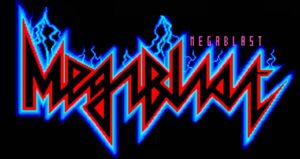 For detailed information about this series, see: Megablast at Wikipedia.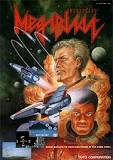 Megablast is a horizontal scrolling shooter arcade game by Taito. It was only released in Japan and Europe in October 1989.
The game is set in the late twenty-first century. The protagonists, Downson and Bogey, are two pilots of spaceships, for the secret organization Order Defending-the-Earth-From-Outside-Organization, Megablast guide the spaceship to defeat the aliens of planet Zancs who kidnapped terrestrial women .
Links to other series
| Direction | Series | Date | Description | Type |
| --- | --- | --- | --- | --- |
| | Chack'n Pop | | A mini boss that takes the appearance of Chack'n from Chack'n Pop appears in Megablast. | 3 |
| | Bubble Bobble | | A mini boss that takes the appearance of Bub from Bubble Bobble appears in Megablast. | 3 |
| | Arkanoid | | A mini boss that takes the appearance of DOH appears in Megablast. | 3 |
| | Raimais | | A mini boss that takes the appearance of the Organizer from Raimais appears in Megablast. | 3 |