This page explains in detail the interactions between the Mario series and the Modern Family series.
Modern Family episode Rur for Your Wife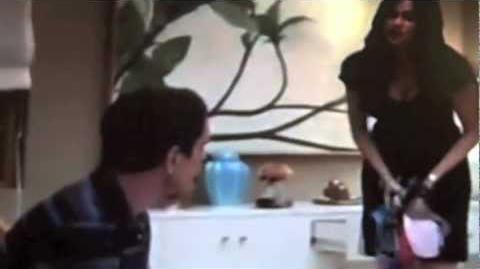 20091028 October 28, 2009

In a scene in the sixth episode of the series, Phil and his wife, Claire, race each other. To brag about how fast he is he asks his son if they would would like to play some Mario Kart afterwards. He replies with "Can't. I gotta work on my journal," then Phil calls him "Lame!". He then asks Alex the same thing but she refuses due to having a history paper.
Modern Family episode Moon Landing
201023 February 3, 2010

In the fourteenth episode of the series, someone draws a mustache on a poster of Phil, so he starts wearing a fake mustache. Because of this, his wife calls him "Mario" in a scene.
License
The creators of Modern Family held no right over Nintendo's Mrio, but they only included minor references to the series.