In this page explaind the links between James Bond and The Simpsons.
You Only Move twice
The episode
"You Only Move Twice"
contained parodies of events and characters from the James Bond film, "You Only Live Twice." The character in the episode, James Bont, parodies the James Bond movie character. James Bont also appears in some of the Simpsons comics.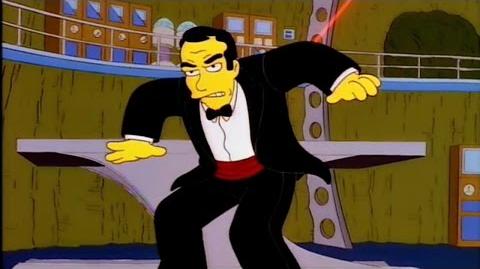 The Spy who learned me
The episode "The Spy Who Learned Me" is a reference to the James Bond film, "The Spy Who Loved Me". And Strativarious Cain is supposed to be like James Bond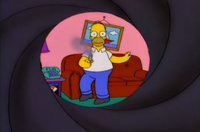 License
Fox 20th Centuary hasn't right for EON's James Bond and due to this,they make little references.