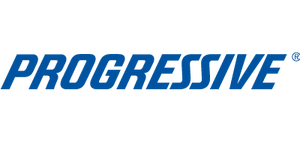 For detailed information about this series, see: Flo on Wikipedia
The (unofficially called) Flo series, is a series of commercials for the Car Insurance company Progressive starring Flo, an enthusiastic cashier. Since the commercials feature fictional characters, places, and story, this is considered a fictional series.
Flo was introduced in commercials in 2008 and over 100 commercials were produced starring the character. Some introduced other supporting characters and occasionally expanded upon the character's background, most notably the 100th commercial introduced the other members of Flo's family.
An online game starring Flo, called Flo: Minion Nation was also released in 2013 to promote the movie Despicable Me 2.
Some merchandise based on the character was also released.
Links to other series
| Direction | Series | Date | Description | Type |
| --- | --- | --- | --- | --- |
| | ModNation Racers | | Flo is a downloadable character in ModNation Racers which includes her own Progressive Kart. | 1 |
| | Sonic | | Sonic The Hedgehog appears in a Progressive commercial. | 1 |
| | Sim | | Go With The Flo is a limited time quest in The Sims Social available from February 16 - 29, 2012 during Paris Week. Completing this quest will award a decorative item, the Progressive Unicorn which is given by Flo. | 1 |
| | Despicable Me | | The Minions from "Despicable Me" meet Flo in a Progressive Commercial and in the game Flo: Minion Nation. | 1 |
| | Mr. Potato Head | | The Mrs. Flo-tato Head toy can be considered a crossover between the two series. | 1 |
| | Plants vs. Zombies | | There was a Progressive-themed Pinata Party event in Plants vs. Zombies 2: Its About Time. | 2 |
| | Kool-Aid | | Kool-Aid Man appears in a Progressive commercial. | 1 |
| | Ghostbusters | | The Ecto-1 and Proton Pack appears in a Progressive commercial. | 2 |
| | Bojack Horseman | | Flo was mentioned in the Bojack Horseman episode "Stupid Piece of Sh*t". | 2 |