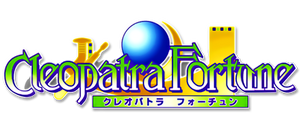 For detailed information about this series, see: Cleopatra Fortune at Wikipedia.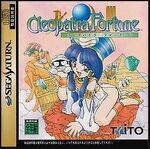 Cleopatra Fortune, released in North America as Cleopatra's Fortune, is a 1996 arcade puzzle game created by Taito Corporation in association with Natsume.
It was released on September 1996 for Arcade, and later ported to the Sony PlayStation, Sega Saturn and Sega Dreamcast with a number of additions. A sequel called Cleopatra Fortune+ (plus) was released on May 2002 for Arcade, including a proper story mode.
Links to other series
| Direction | Series | Date | Description | Type |
| --- | --- | --- | --- | --- |
| | Puchi Carat | | Patrako from Cleopatra Fortune appears as a hidden character in Puchi Carat. | 1 |
| | Taito Memories | | Taito Memories Joukan includes Cleopatra Fortune. | 2 |
| | Taito Legends | | Taito Legends 2 includes Cleopatra Fortune. | 2 |
| | Ys | | Ys Fortune is a format crossover featuring gameplay from Cleopatra Fortune but with Isha from Ys VI: The Ark of Napishtim replacing Patrako. | 3 |
| | Taito Harikiri Daifugo | | Patrako from Cleopatra Fortune is one of the characters in Taito Harikiri Daifugo. | 1 |
| | Kirameki Star Road | | Patrako from Cleopatra Fortune is a secret character in Quiz Kirameki Star Road. | 1 |
| | Space Invaders | | Patrako from Cleopatra Fortune appears as one of the characters providing assist attacks in Arkanoid vs. Space Invaders. | 1 |
| | Arkanoid | | Patrako from Cleopatra Fortune appears as one of the characters providing assist attacks in Arkanoid vs. Space Invaders, while a wallpaper based on Cleopatra Fortune is unlockable in Arkanoid DS. | 1 |