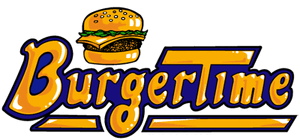 For detailed information about this series, see: BurgerTime at Wikipedia
BurgerTime is a puzzle video game created by Data East starring chef Peter Pepper, who must walk over hamburger ingredients located across a maze of platforms while avoiding pursuing characters.
Various versions of the game were released, all featuring the same basic gameplay:
BurgerTime (1982), Arcade. Later released for Intellivision, ColecoVision, MSX, MS-DOS, NES and for Atari 2600 and 7800 with the title Beef Drop.
Super BurgerTime (1990), Arcade.
BurgerTime Deluxe (March 1991), Game Boy. Re-released in 2011 for 3DS Virtual Console.
The Flintstones: Burgertime in Bedrock (May 30, 2001), Game Boy Color.
BurgerTime Delight (2007), mobile phone.
BurgerTime Deluxe (2009), PC. Unrelated to the Game Boy game.
BurgerTime World Tour (November 2, 2011), XLA, Wii Virtual Console, PSN.
Links to other series
Mascot link: Mr. Destructoid makes an appearance in BurgerTime World Tour.
| Direction | Series | Date | Description | Type |
| --- | --- | --- | --- | --- |
| | Peter Pepper's Ice Cream Factory | | Peter Pepper's Ice Cream Factory is a sequel to BurgerTime. | 1 |
| | Diner | | Diner is a sequel to BurgerTime. | 1 |
| | Captain N | | The Captain N: The Game Master episode "Gameboy" features elements from BurgerTime. | 1 |
| | Burger Man | | Burger Man is a clone of BurgerTime. | 3 |
| | The Flintstones | | The Flintstones: BurgerTime in Bedrock is part of both series. | 1 |
| | Futurama | | Mr. Egg from BurgerTime appears as one of the video game characters in Futurama's episode Anthology of Interest II. | 2 |
| | Code Monkeys | | The Code Monkeys episode "The Takeover" features references to BurgerTime. | 3 |
| | Data East Arcade Classics | | Data East Arcade Classics includes a port of BurgerTime. | 2 |
| | Wreck-It Ralph | | Peter Pepper from BurgerTime makes an appearance in Wreck-It Ralph. | 1 |
| | Pixels | | Peter Pepper from BurgerTime appears as one of the videogame characters in the movie, Pixels. | 1 |
| | Heavy Barrel | | Heavy Burger is a crossover between the two series. | 1 |
| | Side Pocket | | Heavy Burger features the world of Side Pocket. | 1 |
| | Lock 'N Chase | | Heavy Burger features the world of Lock 'N Chase. | 1 |
| | Karate Champ | | Heavy Burger features the world of Karate Champ. | 1 |
| | Bad Dudes | | Heavy Burger features the world of Bad Dudes vs. DragonNinja. | 1 |