This page explains the links of the Billy Madison series with the Donkey Kong and the Mortal Kombat series.
Billy Madison
19950210 February 10, 1995

Billy Madison4

Donkey Kong and Mortal Kombat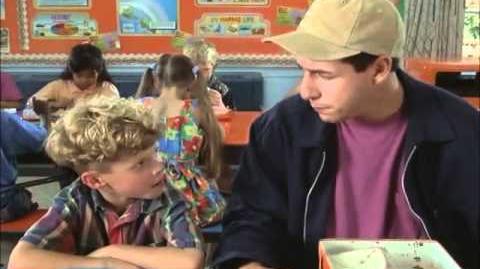 During a scene in the lunchroom, Billy (played by Adam Sandler) and one of his first grade peers get into a debate over Mortal Kombat and Donkey Kong.
Kid: Mortal Kombat, on Sega Genesis, is the best video game ever.
Billy: I disagree. It's a very good game, but I think Donkey Kong is the best game ever.
Kid: Donkey Kong sucks!
Billy: You know something? You suck!
License
Billy Madison's company Universal held no right over Donkey Kong or Mortal Kombat, but they only included a minor reference.